Eleport announces the locations where they will install EV charging stations in Lithuania's major cities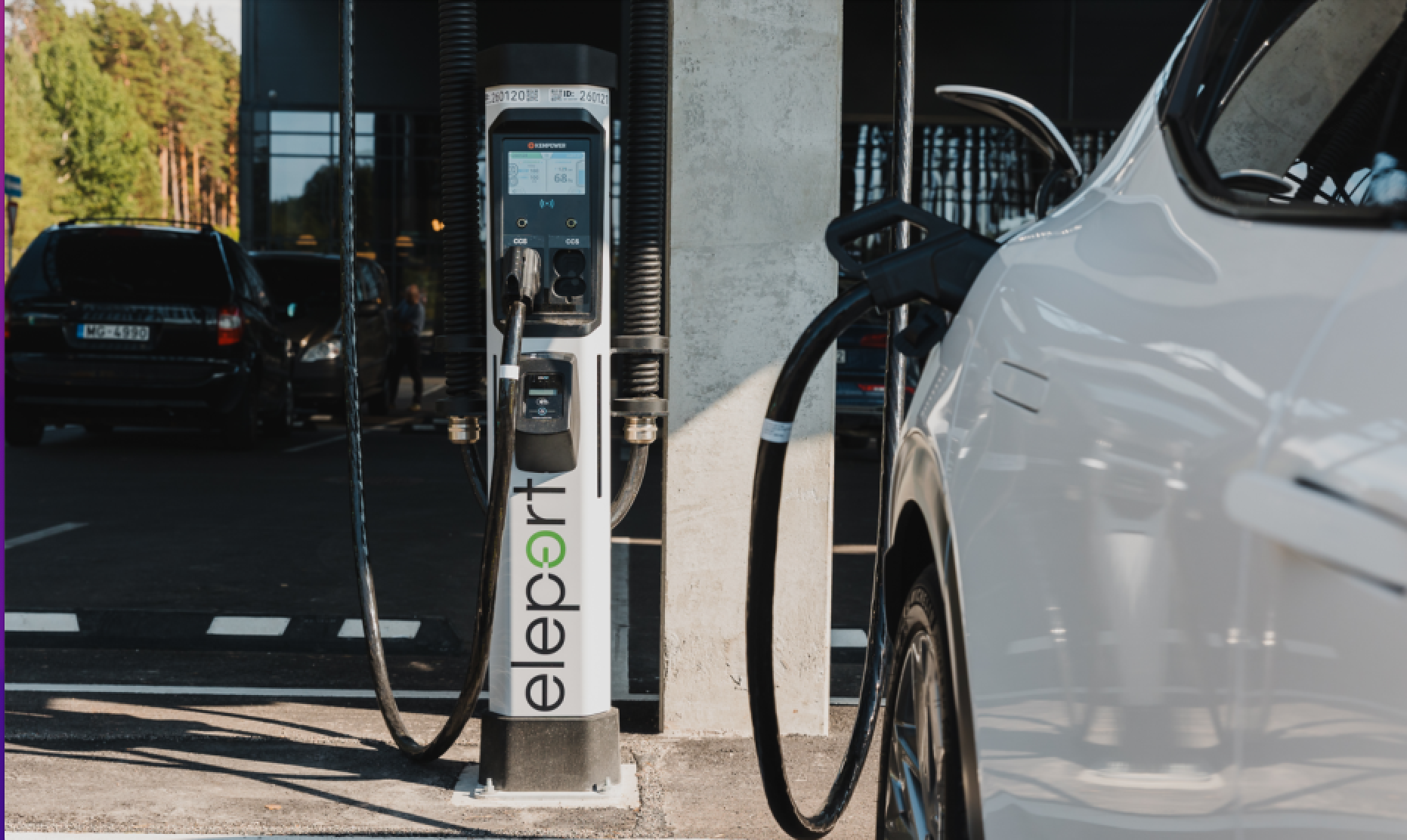 2023 July 28
Eleport, the Estonian electric vehicle infrastructure development company, is moving into Lithuania's main cities. New charging points will open in Vilnius, Kaunas, Klaipėda and Šiauliai later this year. All cities will be equipped with fast charging stations exclusively with a capacity of 150 kW.
The new Eleport stations will be placed in convenient locations for drivers, close to major transport arteries. Taikos Avenue, Klaipėda, near the Helios Group shopping centre, and Šiauliai's Pramonės Street parking lot of the car dealership Autoverta will each have two electric vehicle charging stations. The installation work will start in August. The modern stations being installed are not only distinguished by their power but also by their reliability and compactness. The electric cars will be supplied exclusively with certified renewable electricity.
"We choose only the best manufacturers for our stations, and we continuously develop and adapt our software to meet our customers' needs. We not only install the stations but also guarantee their maintenance and uninterrupted service for our customers and EV drivers," says Kazys Pupinis, Head of Eleport in Lithuania and the Baltic States.
Each of these stations will have a capacity of 150kW and will be able to connect to two electric cars simultaneously. If several electric vehicles are connected to the satellite system, the power of the station will be distributed to them according to the power received by the vehicles or a pre-installed control algorithm. For example, in cases where the stations have to be shared with three other EV drivers, each one will be able to use up to 75 kW of charging power. To ensure that the batteries of different brands of EVs can be charged, both of the most popular connectors – CHAdeMO and Combo – will be installed.
Next on Eleport's agenda are charging stations for electric vehicles in the Express Market retail chain. By the end of the year, at least three more fast charging stations will be installed alongside the brand's stores in Vilnius, Kaunas and Klaipėda, one in each city. They will also be equipped with fast charging stations for electric vehicles with a capacity of 150 kW.
Eleport plans to build more than a hundred fast and slow charging stations in Lithuania over the coming year, and in no more than five years, the number of charging stations in the country should exceed a thousand.