Kazys Pupinis: What Can We Do To Stop Feeling Anxious?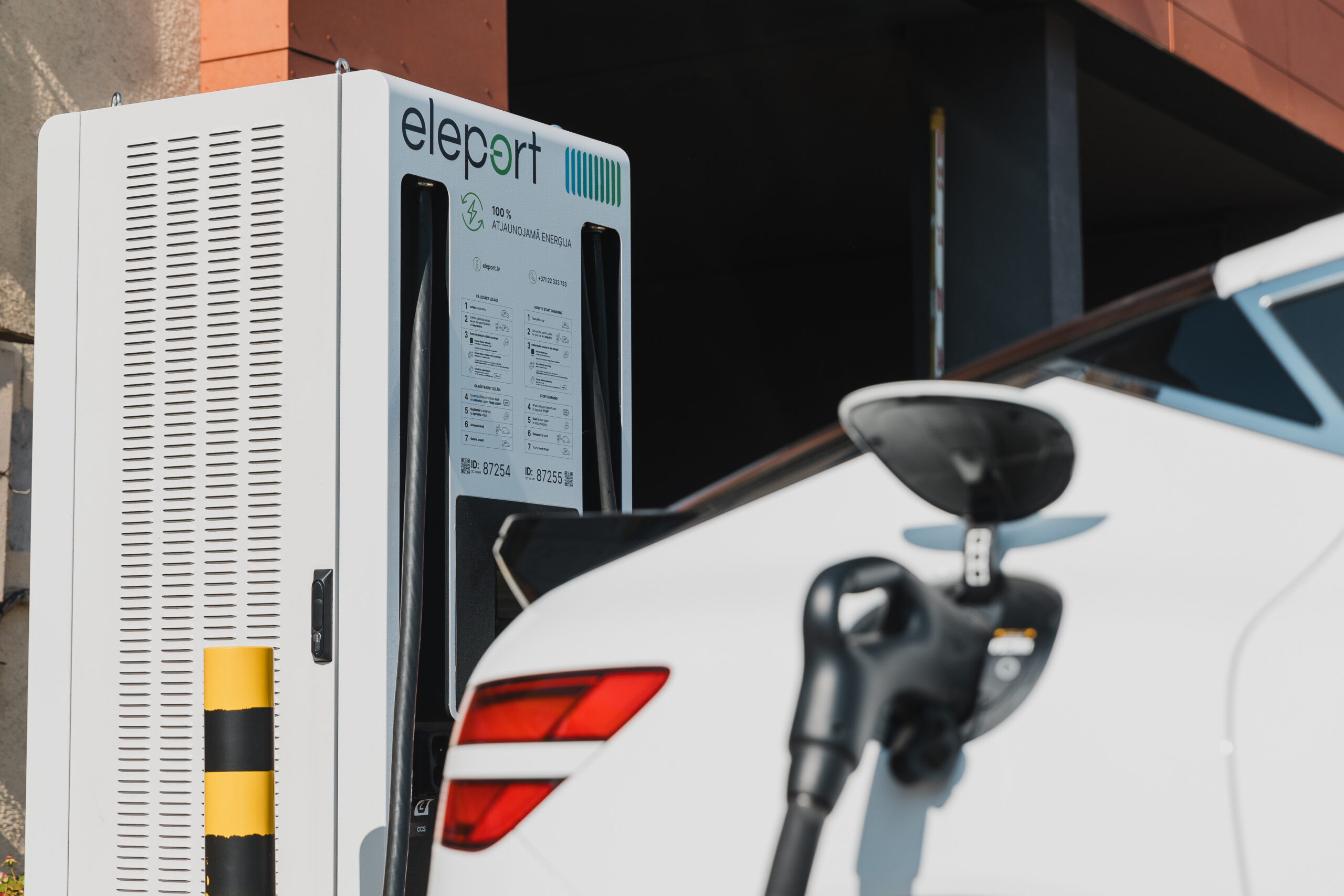 2023 August 4
While we used to worry about the high prices of EVs and batteries, the main concern for potential EV buyers is the lack of public charging points. A special term has been coined to describe this – range anxiety or charging anxiety.
The increasing supply of EVs, the growing secondary market, and the rising cost of living in the region are making EV prices more and more affordable for the Baltic population. Unfortunately, the situation with charging stations is rather different.
Let's look at the numbers – as reported by the State Enterprise Regitra, the number of electric vehicles in Lithuania has increased by a little more than 30 percent over the last year (from 6,232 registered battery electric vehicles (BEVs) in July last year to 9,109 in June this year). However, EVs account for just over 0.5% of Lithuania's total car fleet. The growth is encouraging, but there is no breakthrough yet.
In a study we carried out in Latvia and Estonia in 2023, we found that the main reason why people switch to electric cars is that they "look cool", or in other words, they are seen as a means of transport that characterizes a modern and contemporary person. Only then is it about saving money, keeping up with technology, and being environmentally friendly. All of this suggests that the average Baltic person is not choosing an electric car for practical reasons. On the contrary – practical hurdles are becoming one of the main reasons to stick to a fuel-powered car.
Based on our experience in the Baltics and surveys of the population, the main reason for not choosing an electric car is the lack of charging infrastructure – limited access to public charging stations and charging range. When traveling, drivers have the so-called charging anxiety about not being able to find a place where they can quickly recharge their batteries. This forces drivers to change their habits dramatically – to constantly plan their charging, and to change their usual routes. Finally, you can never be sure that you will find an available charging port when you arrive because there might be only one station and several cars in line waiting to charge.
According to the Lithuanian Public EV Charging Access Registration System, the number of public and semi-public charging points in the country now stands at around 900 (compared to 600 last year). This number is expected to increase to 1,200 by 2025 and 6,000 by 2030.
6,000 is the bare minimum. With the rapid growth of electric car sales in Lithuania, it is a mistake to see the development of charging infrastructure as a finite task. It is more accurately described as a process that needs to be continuously developed, maintained, and improved according to the situation, needs, and trends.
Today, it is simply impossible to predict how many and what kind of charging points will be needed in the future, all we know is that there is a severe shortage of charging points now and in the near future, and that even if one municipality is installing a comparatively incredible number of 200 charging points within the next couple of years, it will certainly be insufficient, not to mention the innovations, the changes in technology.
Some changes are positive. Starting from this year, free charging is being phased out in Lithuania, which will be an important incentive to expand the network of charging points in public, semi-public, or enclosed areas such as shopping centers, offices, and event venues. This will not only mean more charging points but also a better quality of service, with more fast charging points, as businesses will have an incentive to provide a quality service. At the same time, having an EV charging point has already become a way to attract and retain premium customers for shopping and leisure centers, restaurants, and other businesses.
While private business interest is growing, challenges remain. For example, municipalities are delaying tenders for EV charging stations because they do not know how to prepare quality and competitive tender conditions. One of the questions that often arises – how charging pricing should be regulated to prevent charging infrastructure operators from abusing their position. The answer is simple: the market itself and competition between operators will regulate the price. As in any business, companies strive to offer the best possible quality at an attractive price to build and maintain relationships with their customers, otherwise, no one would use their services. The same is true in the business of charging EVs.
While we already enjoy traveling with EVs, in the not-so-distant future we will all be switching to electric cars. Infrastructure must come first – we will not switch to electric cars if we can only charge them at home. So, we need to act and make decisions quickly and look at least 10 years ahead.
Eleport is committed to exponentially increasing the number of charging stations in the Baltic States. We plan to build more than 100 fast and slow charging stations in Lithuania over the next year, and more than 1,000 in the next five years. We have strong backing from Gren, one of the world's largest infrastructure funds (Partners Group), mobility services company Bolt, Scandium Energia, and the co-founders of Skype.
If you want to help make the future come sooner and be the first to benefit from it, be sure to contact us.