Estonia's Eleport, Born in a Garage, is planning an investment of €100 M for expansion in CEE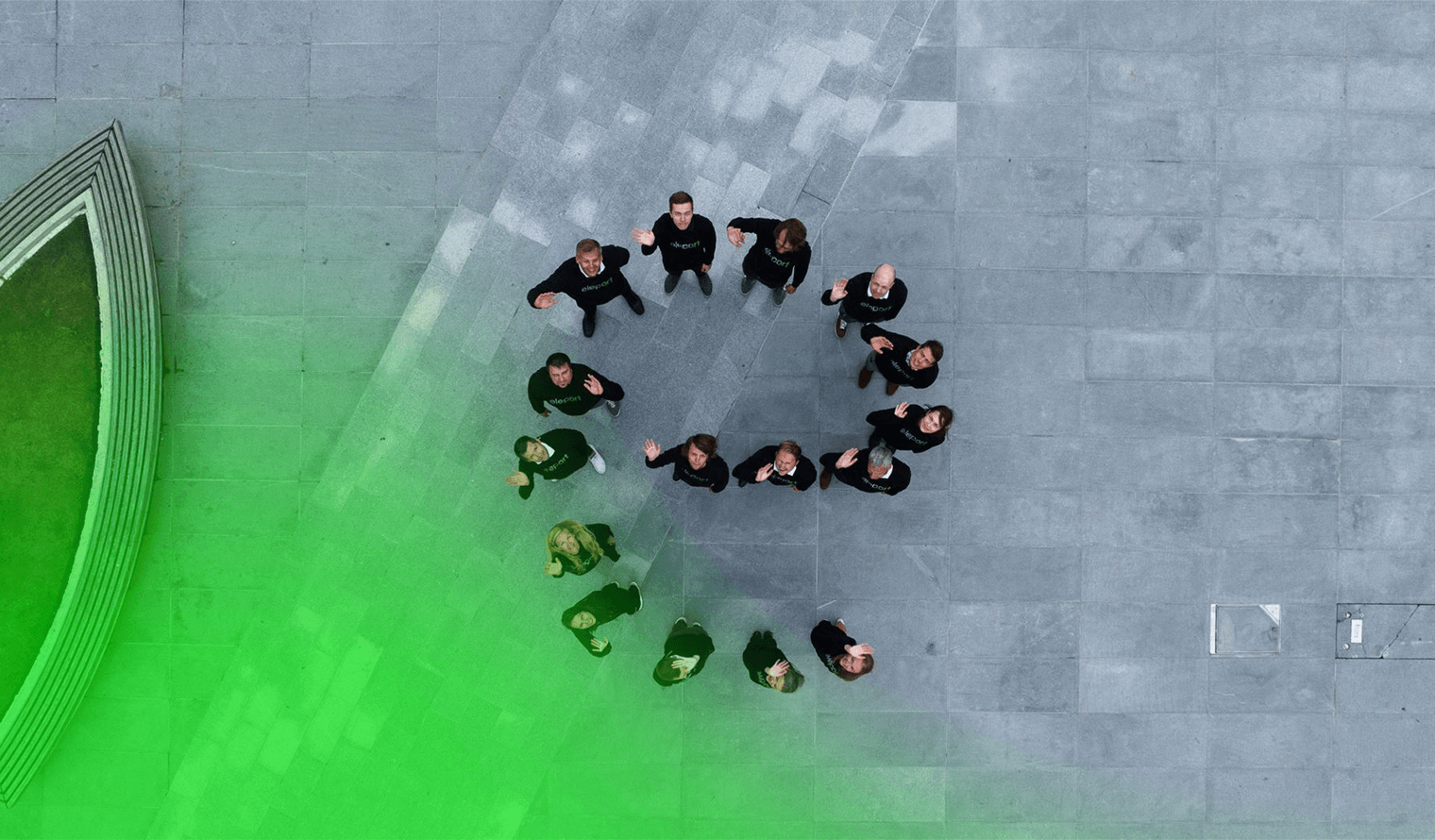 2023 May 21
Estonian start-up Eleport's ambition is to become the leading EV charging network in Central and Eastern Europe. Now celebrating seventh year of operation, the company plans to invest as much as €100 million for the development of charging infrastructure to accelerate the transition from fossil fueled cars to electric cars . Company shareholders include  Gren owned by large infrastruture fund Partners Group , Estonian mobility company Bolt and Skype co-founders investment fund Ambient Sound Investments.
Raul Potisepp, CEO of Eleport, co-founded the start-up with his brother and two friends in 2016 and got acquainted witht first charging stations in the same place where many technological innovations are born – in home garage. Eleport now operates one of the largest networks of charging stations in the Baltics, with plans to expand by several thousand more in the near future.
Seen as insane at first
The CEO of Eleport agrees with the evidence-based view of environmental scientists that climate change is one of the greatest challenges facing humanity. That's why the startup's mission is as ambitious as the magnitude of the problem – to create an environmentally friendly transport sector and accelerate the transition from fossil fuels to renewable energy sources.
"If we don't stop consuming fossil fuels by the mid of the century, we will face the worst-case scenario that popular scientist Stephen Hawking warned about – our planet could turn into a similar state like planet Venus is today. Which means that life for human civilization would be impossible on Earth. So, I do think that it's an important problem that we as a humanity have to solve. This has been at the heart of Eleport's mission from day one," says Eleport CEO and co-founder Raul Potisepp.
He says the first six months of the start-up were the hardest, when any sort of income was out of the question. Then, he used to make money by renting out his apartment on Airbnb. He and his girlfriend moved in with Raul's relatives while guests stayed there.
Financial challenges were not the only issue. In 2016, no one in the Baltics was talking about electric cars and only a few could be found on the streets. So, according to him, the business idea of Eleport was often misunderstood.
"People thought we were insane to make a business out of electromobility. Later, we were warned that this market would be saturated by big energy companies – why even go into this market then? But we saw that our advantages were. We were much more flexible, we were very fast, we could adapt, we could make decisions daily, or within hours or minutes," recalls the CEO of Eleport.
Just 2 years after its founding, Eleport installed the first public electric vehicle charging facilities in Estonia. There are now over 200 of them in Eleport network. The number of chargers increases significantly during this year when first chargers will become operational in Poland.
List of investors with big names
As the start-up's ambitions grew, additional capital was needed. The founders of Skype lent a helping hand. With their investment, Eleport began to expand at a breakneck pace.
Already in 2018, Eleport has installed  the first fast modern charging stations in Estonia – . That's when international expansion started to be considered. A year later, in 2021, Eleport started operations in Latvia.
"During that time, there was a lot of IPOs on the Estonian first North Nasdaq Exchange stock. So, we also had a plan of going public," recalls Potisepp. However, at the last moment, a last-minute phone call changed the plans – Bolt, a ride-hailing company, offered to partner and invest in Eleport's continued success. "So, we cancelled our IPO plans at the last minute and Bolt invested in Eleport in 2022. We have a cooperation agreement with them and when their fleet becomes electrified, we will help them with charging," Potisepp shares.
Their success in attracting investment continued, with the green energy company Gren, backed by one of the biggest infrastructure companies in the world Partners Group, joining the investors.
 Formation of the team played a key role
The road to success, according to Potisepp, was far from easy. Mistakes were made right at the start of the business.
The CEO of Eleport stresses that it is crucially important to focus on raising the profile of the company from the very beginning of the business and to understand the power of public relations and networking.
"We always aimed to hire people with gravity – somebody who does not only have the skills and the knowledge, but also people who can attract other people to the company. Then you as a startup, if first nobody knows about it, start to attract people with gravity, others are convinced that this team is getting stronger. Then it is much easier to attract new people and new employees to the company, " Potisepp advise.
As the organization grows, it is also extremely important to take care of employees' emotional health. Achieving milestones should never go at the cost of employees' burnout, stresses Potisepp.
"In a startup, the structure is growing all the time, the roles are changing, tasks are increasing, finally, the culture is still building. So, you must be prepared. I would really suggest that whatever company it is you are in, you really focus on mental health, not only your own, but also your employee's. Otherwise, you could lose very good professionals. Now it is extremely crucial to talk more about the burnout problem in scale-up businesses," says CEO of Eleport.
Expect the best, prepare for the worst
For those starting a business, Raul Potisepp advises not to be afraid of ambition and to set high, if not always realistic, goals.
"It's important to set goals that take you out of your comfort zone. In 2018, when there were a only three  people in our team, we said – we want to be one of the biggest charging networks in the Baltics. It did not seem realistic at the time, but such goals are very motivating. Meanwhile, to attract investment, it's important to focus on the business value or the value to society," says the CEO of Eleport, adding that in the beginning they just wanted to create a network of charging stations and did not worry too much about how it would look to investors. Later we have learned, that the story you sell to the investors is extremely important. These are also lessons that had to be learned.
Potisepp recommends relying on the expertise of the best professionals for both investor interviews and financial and legal matters. This comes at a cost, but, as he points out, it pays off if you have strong advisors with solid experience.
"In the end, you have to hope for the best but prepare for the worst. Within 7 years we have had many occasions where things don't go as planned, including raising money.. Thats why we had a plan B and a plan C. Otherwise we would have run out of money. Always have alternatives, because having backup plan makes the difference between bankruptcy and success story" emphasizes Potisepp.
On the way to the largest EV charging network in the CEE region
Eleport now plans to become the largest EV charging network in the CEE region, with more than 100,000 EV charging stations by the year 2030.
One of the innovations Eleport is working on is automatic authorization at the charger called auto-charge. "I believe charging a vehicle should be as intuitive as charging your cellphone," says the CEO; "This means that in the future you just connect your vehicle to the charger and billing, authorization and troubleshooting is done automatically. By removing every possible inconvenience can EV revolution reach the masses."
Eleport  plans to invest €100 million over the next few years to expand its network in Central and Eastern Europe.
The first charging stations will appear in major Polish cities in the next six months, and in a few years' time, the number of fast and slow charging stations in the country is expected to surpass one thousand.